Hatton Academies Trust's family of schools collaborates on all aspects of teaching, learning and school management. The Trust is dedicated to high standards of education for all its students.
This partnership and expertise across the educational spectrum, allows us to develop and deliver a range of programmes for teachers, whether they are just starting out in their career or looking to develop their practice further. Our teaching staff comprises of experienced professionals in their field who are passionate about delivering the best CPD we can.
---
Case Study - Dr. Abby Bell
When Abigail was told that a nearby academy (Sir Christopher Hatton) was in need of a physics teacher, she decided to come and have a look round.
"A friend encouraged me to go to visit Hatton. I wasn't really that interested in a job right away, but I went to look around out of curiosity," she recalls. "I was so impressed with the pupils and staff that I met, that I agreed to start working there on the spot!"
Physics teachers are currently in demand and Hatton were willing to accommodate a tailored timetable to work around Abigail's family commitments.
"Hatton was brilliant about making my working hours flexible to begin with, so that I was able to do the school run and just come in to teach the physics lessons," Abigail says.
Thanks to this understanding, Abigail knows that she can make a real impact at Hatton without being overwhelmed.
"Physics teachers are in more demand than ever. There are plenty of schools out there with a need for physics specialist teachers, so I feel like I am really making a difference on a daily basis."
Abigail has also been able to rapidly advance her career in a short space of time.
"In less than a year, I became a Lead practitioner. I get to mentor PGCSE and NQT students, as well as other colleagues. Leading Physics has allowed me to develop the subject within the school, taking a group of pupils to the particle accelerator in CERN, Switzerland. I am very busy with my role but enjoying every minute of it."
---
Case Study - Kate Cleaver, Principal of Ecton Village Primary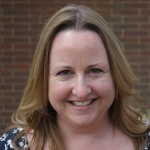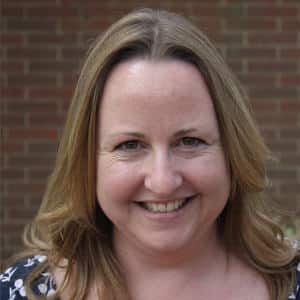 "I have worked with Hatton Academies Trust for a number of years. First as a teacher of English, then as Head of English and then as part of the Sir Christopher Hatton leadership team.
When the opportunity to work as part of Oakway Academy leadership team came up, I jumped at the chance. I saw this as a real opportunity to develop my leadership skills and gain a real understanding of all phases of education. With the support of the Trust, I spent a year working as a Deputy in a large, three form entry school.
As more schools have joined the Trust the opportunities have expanded and I am now Principal of Ecton Village Primary School.
Five years ago, if someone had said that I would be a primary Head, I would have laughed and dismissed the idea. However, I love my new role and, while this is not the career path I expected to take, I am thriving in my position.
With the support of Hatton Academies Trust, I have been given opportunities to progress professionally in a number of different areas: develop my leadership skills; embrace change and challenge whilst being supported."
---
Hatton Academies Trust is looking to develop the capacity of its Academies by appointing exceptional teaching and learning leaders, along with excellent support staff who are ready for their next challenge. If you interested in working for the Trust please contact the HR Department: personnel@hattonacademiestrust.org.uk