Oakway Academy in Wellingborough has a new building which joins the merged Oakway infant and junior schools into one unified setting for children from Reception through to Year 6.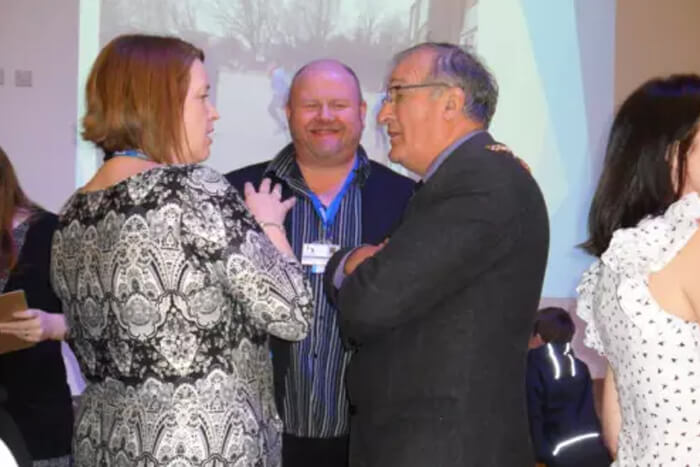 Wellingborough mayor Cllr Malcolm Waters at the event A special event was held to officially open the new area, which will be used by pupils at the school both now and for many years to come. Last month's official opening was attended by parents, staff, pupils and representatives from the local community. Also in attendance was the mayor of Wellingborough Cllr Malcolm Waters, who unveiled a new aerial photograph of the improved school.
There were a number of other special guests too, including Cllr Graham Lawman and Cllr Jay Walia, representatives from Jeakins Weir, Wellingborough Norse, CLM Landscapes, Monarch Education, Premier Sports, as well as Hatton Academies Trust chairman and directors.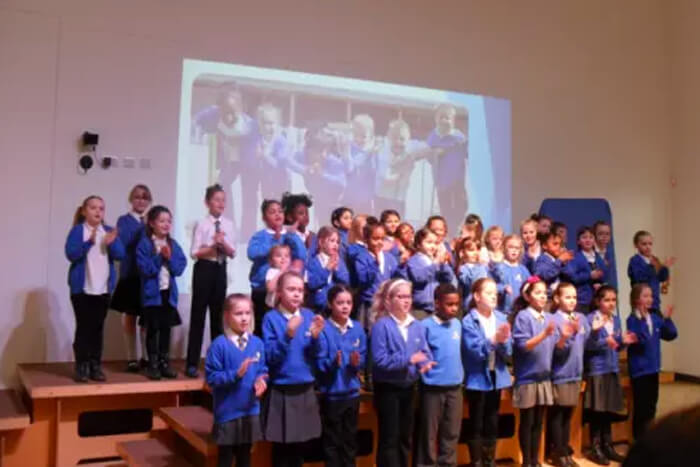 The Oakway Academy Choir And all the guests were treated to a performance by the Oakway Academy choir. Clare Wallace, principal at Oakway Academy, hosted the event with Year 6 pupils. She said: "I was extremely proud to welcome parents and the local community to view our state-of-the-art new building and site. "These facilities are an asset to our academy, providing a stimulating and fresh environment for all of our children. "I am extremely excited about the future for Oakway Academy and it's children."
Rob Hardcastle, head of primary education for the Hatton Academies Trust, said: "The launch of the new building at Oakway Academy was a flagship event for Hatton Academies Trust. "Well done to all staff and students at Oakway Academy who have worked hard throughout the new build process, and who will now benefit greatly from this inspiring and stimulating environment for many years to come."