Appointment of Co-Principals at Sir Christopher Hatton Academy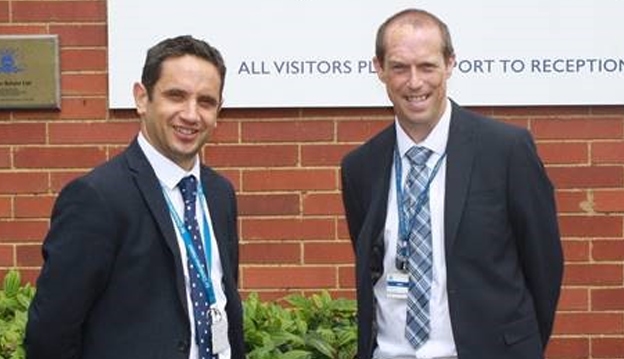 The Board of Directors have announced that, following a rigorous selection process, Mr Alastair Mitchell and Mr Nick Salisbury have been appointed as Co-Principals of Sir Christopher Hatton Academy with immediate effect. Mr Mitchell and Mr Salisbury have both been part of the Senior Leadership Team at the academy for many years and served as Acting Co-Principals for the last 18 months. Mr Mitchell and Mr Salisbury have an outstanding track record of securing extremely strong educational outcomes for students and families at the academy.
"Mr Mitchell and Mr Salisbury have demonstrated their strengths as educational leaders at Sir Christopher Hatton Academy over a number of years. Their dedication and work over the past 18 months as Acting Co-Principals has kept the academy at the forefront of educational practice nationally. They continue to put the needs of students at the heart of their decision making. This excellent appointment means the academy remains on a secure footing for the foreseeable future and I offer them my warmest congratulations."  Rob Hardcastle – CEO
"We are extremely proud to continue in the role of Co-Principals at Sir Christopher Hatton Academy. The academy is an incredible place of learning. We are both determined to build on the past successes of the academy and ensure that every pupil in our care continues to have access to the highest quality teaching and support, enabling them to develop as caring and confident young people and responsible global citizens who are prepared for the changing world of work" – Mr Salisbury & Mr Mitchell
Sir Christopher Hatton Academy have also started a consultation process on proposed changes to the admissions criteria.  These proposed changes would be for student admission to the academy from September 2022.  Full details of the proposed changes can be found on the admissions section of the academy website.  Comments regarding the criteria can be made to admissions@hattonacademy.org.uk.  All comments must be submitted as part of the consultation process by Friday 1 January 2021.
Sir Christopher Hatton VI form applications for external candidates wishing to study at the academy from September 2021 can also be found on the academy website www.hattonacademy.org.uk.