Together we can


achieve anything
Our vision is to achieve educational transformation and excellence by establishing a family of Academies that share core values, principles and aims.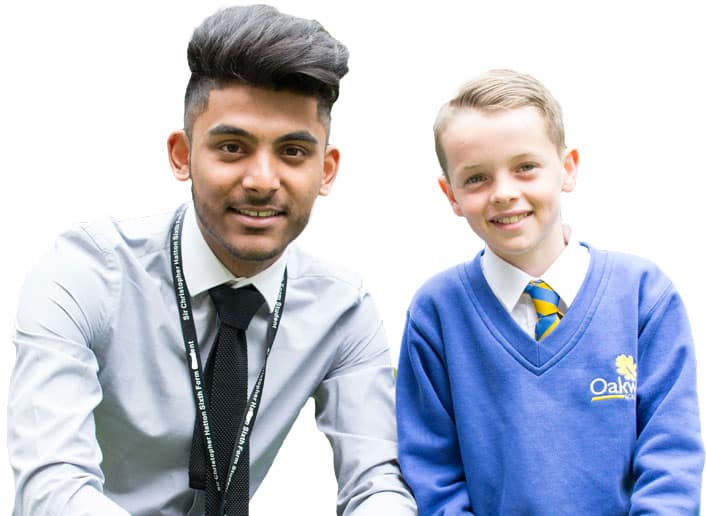 WELCOME TO THE HATTON ACADEMIES TRUST WEBSITE
The consistent high performance and outstanding leadership capacity at Sir Christopher Hatton Academy has enabled us to be Wellingborough's first multi-academy Trust led by a school.
Our key focus is to build a family of schools where each child's educational needs are at the heart of all our decisions. The collaboration of our schools provides the children with some fabulous opportunities, both within the curriculum and with the extra-curricular sports and activities. 
Working together to develop and raise aspirations, share best-practice and ensure successful life-long learning and development we are able to offer a full educational journey from ages 4-18. We are proud of our journey as a Trust this far and look forward to the future as we see the difference we make to our children's lives.

Victoria Bishop – CEO
BREAKING NEWS
All the latest news from all around the Hatton Academies Trust network
admin
Staff and pupils from Hatton Academies Trust enjoyed another successful fun run event on Friday (July 7). All academies within the trust participated, with Sir Christopher Hatton Academy (Year 7s and sixth form support), Oakway Academy, Victoria Primary Academy and Ecton Village Primary Academy taking part.
The fun run took place on Friday The event was held at Sir Christopher Hatton in Wellingborough and started with an enthusiastic warm up led by the sixth form house captains. The race was officially started by Wellingborough's mayor and mayoress, Cllr Paul Bell and wife Carol.
All participants received a race for life medal, and as well as the children running there were many families supporting them who joined in too. The funds are still being collected but are expected to be in excess of £1,500 total raised for Cancer Research. Time for a high five! Rob Hardcastle, Head of Primary Education, said:
"All three primaries running together in the Hatton Academies Trust fun run demonstrated the true sense of the trust ethos – a community coming together. "On one of the hottest days of the year, the children didn't stop smiling, some even ran twice. "I am enormously proud of the staff, children and would like to thank all of the families that participated in the fun."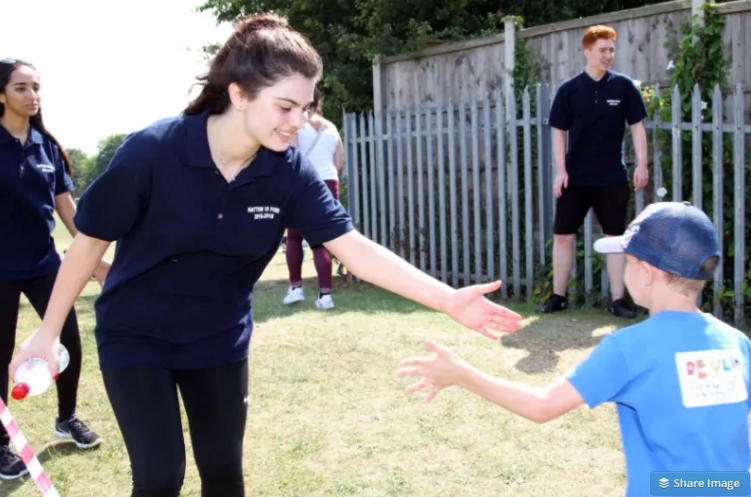 Victoria Bishop, CEO of Hatton Academies Trust, said:
"The Hatton Academies Trust fun run is our annual flagship event now in its fourth year. More than 1,500 medals were given out on the day "This was our biggest and best event with Victoria Primary Academy, Oakway Academy, Ecton Village Primary Academy and Sir Christopher Hatton Academy Year 7s and support from sixth formers raising funds for a fantastic cause. "I am enormously proud to be the CEO of a trust that is focused on the local community and the best outcomes for its children. "This event epitomises this in every aspect. "We handed out over 1,500 medals to the children, staff and families that joined in. "My thanks and congratulations to all that supported this event and in doing so enrich the children's experiences.
admin
MP for Corby and East Northants Tom Pursglove went back to his old school for a question and answer session with pupils. Mr Pursglove was quizzed by Sir Christopher Hatton Academy's Year 11 and Year 13 students over a variety of politics topics.
The students asked a range of questions varying from "how many hours do you work a week?" to "do you want to be Prime Minister?". Head boy Daniel Gunn said: "Meeting and discussing politics with Tom Pursglove was an insightful experience, especially as I am planning to study politics, philosophy and economics at Oxford University. "I was particularly interested in his response to my question on Scottish independence, where he argued that the union should remain together due to our shared history – this was not an aspect of the argument I had considered before and was eye-opening for me." Victoria Bishop, executive principal, said: "We are immensely proud of Tom's success, and were delighted to welcome him back to the academy. "The students found this to be a thoroughly interesting and engaging session, and it is a real benefit to be able to offer them an audience with a working politician who they can relate to as a former student. "I would like to extend my thanks to Tom for taking time out of his schedule to support us."
admin
Oakway Academy in Wellingborough has a new building which joins the merged Oakway infant and junior schools into one unified setting for children from Reception through to Year 6.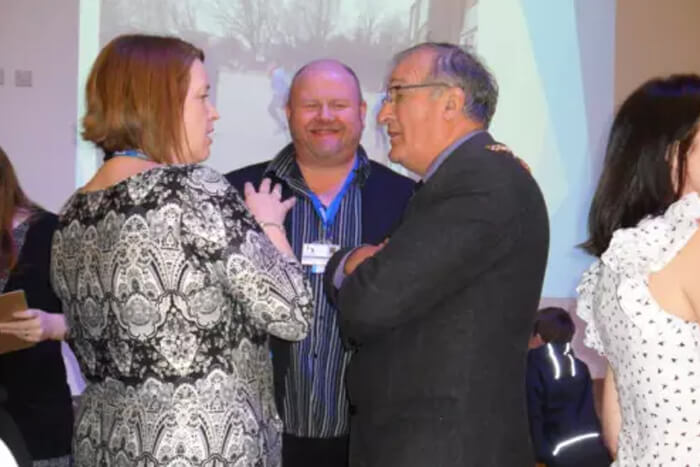 Wellingborough mayor Cllr Malcolm Waters at the event A special event was held to officially open the new area, which will be used by pupils at the school both now and for many years to come. Last month's official opening was attended by parents, staff, pupils and representatives from the local community. Also in attendance was the mayor of Wellingborough Cllr Malcolm Waters, who unveiled a new aerial photograph of the improved school.
There were a number of other special guests too, including Cllr Graham Lawman and Cllr Jay Walia, representatives from Jeakins Weir, Wellingborough Norse, CLM Landscapes, Monarch Education, Premier Sports, as well as Hatton Academies Trust chairman and directors.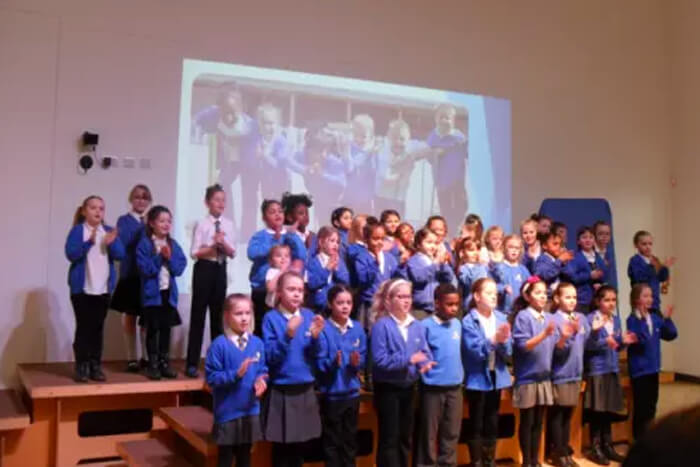 The Oakway Academy Choir And all the guests were treated to a performance by the Oakway Academy choir. Clare Wallace, principal at Oakway Academy, hosted the event with Year 6 pupils. She said: "I was extremely proud to welcome parents and the local community to view our state-of-the-art new building and site. "These facilities are an asset to our academy, providing a stimulating and fresh environment for all of our children. "I am extremely excited about the future for Oakway Academy and it's children."
Rob Hardcastle, head of primary education for the Hatton Academies Trust, said: "The launch of the new building at Oakway Academy was a flagship event for Hatton Academies Trust. "Well done to all staff and students at Oakway Academy who have worked hard throughout the new build process, and who will now benefit greatly from this inspiring and stimulating environment for many years to come."