CENTRAL SERVICES SUPPORT TEAM
Hatton Academies Trust are supported by a central executive team that works with Principals, Academy Leaders and Board of Directors to implement the HAT model and deliver the vision of 'Aiming for Excellence in all our Academies'.
Robert Hardcastle – Acting CEO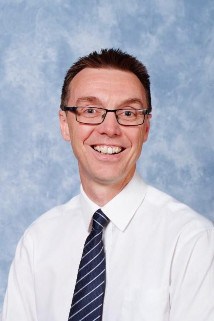 Mr Hardcastle, has worked across Northamptonshire for the last twenty-four years.
He has a passion that all children from the locality receive the best education built on the highest quality of teaching and learning and exceptional pastoral care.
With experience in a range of roles including six years as Headteacher of a primary setting in Northampton that was graded by Ofsted as Outstanding in every category in 2015 and ten years working successfully as Deputy Headteacher across two large primary settings. Before becoming a senior leader he was an Advanced Skills Teacher.
In 2016, Mr Hardcastle was shortlisted for the national Pearson Teaching Awards in the category of Primary Headteacher of the Year.
Colin Hinds – Director of Finance and Operations
Mr Hinds stepped into the role of Business Manager at Sir Christopher Hatton Academy in 2006, following a 12 year career in public sector finance and contracting within various Northamptonshire NHS organisations. A finance and accounting graduate, he has served on the Governing Body of Sir Christopher Hatton Academy since 2006. As Director of Finance and Operations and Company Secretary to the Trust, Mr Hinds oversees all strategic aspects of the Trust's financial, legal and administrative affairs including: Finance, IT Services, Marketing and Communications, Personnel, Estates, Health and Safety and GDPR. Mr Hinds is the Trust Data Protection Officer.
An ex-student of Sir Christopher Hatton Academy (1989 Alumni), Mr Hinds resides in Wellingborough with his family.
Email: hindsc@hattonacademy.org.uk
Executive Support & Marketing
Emma-Jane Harris
PA to the CEO/Executive Team & Marketing Co-Ordinator
Email: harrise@hattonacademy.org.uk
---
HR & Personnel
Elaine Snell
Personnel Manager
Email: snelle@hattonacademy.org.uk
Sarah Caffell
Personnel Assistant
---
Finance
Katrina Dillon
Trust Finance & Payroll Manager
Email: finance@hattonacademy.org.uk
---
Data & Tracking Team
Trudy White
Exams & Data Manager KS3

Alan Mason
Exams & Data Manager KS5
Romana Drage
Exams & Data Officer KS4

---
IT Services
Ken Wagner
IT Manager
Email: itservices@hattonacademy.org.uk
Andrew Farren
Assistant IT Manager

Peter Burt
IT Technician