Robert Hardcastle – CEO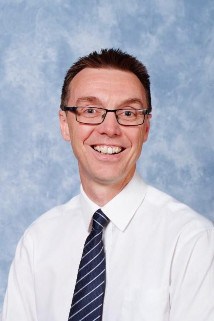 Mr Hardcastle, has 25 years of experience in education in Northamptonshire primary and secondary settings. He has worked in roles such as Advanced Skills Teacher, Deputy Headteacher, Headteacher and Head of Primary Education. He is currently CEO of Hatton Academies Trust. 
Mr Hardcastle has a track record of successfully improving schools and securing educational excellence. Sir Christopher Hatton Academy is the highest performing secondary academy in the Northamptonshire and in the wider region and its primary academies are amongst the most improved in the county over the last three years. 
In 2016, Mr Hardcastle was shortlisted for the Pearson Teaching Awards in the category of Primary Headteacher of the Year. He has secured judgements by Ofsted of Outstanding in every category in 2015. He is the senior partner for Challenge Partners Northants Hub and delivers NPQSL training for University College London.
Colin Hinds – Director of Finance & Operations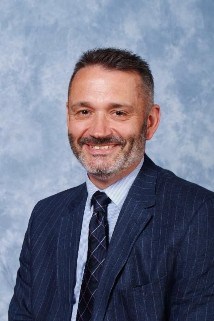 Colin Hinds stepped into the role of Business Manager at Sir Christopher Hatton Academy in 2006, following a 12 year career in public sector finance and contracting within various Northamptonshire NHS organisations.  
A finance and accounting graduate, he has served on the Governing Body of Sir Christopher Hatton Academy since 2006.  As Director of Finance and Operations to the Trust, Colin Hinds oversees all strategic aspects of the Trust's financial, legal and administrative affairs.  
Mr Nick Salisbury – Co-Principal Sir Christopher Hatton Academy / Teaching & Learning Advisor / Science SLE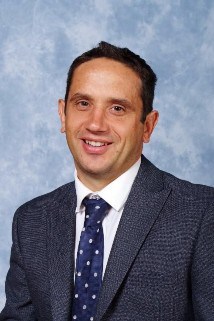 Nick Salisbury began teaching in Northamptonshire in 2002. His first role in management was as second in Science at a rural Hampshire school. In 2006 he became Head of Science at an inner city school in Southampton. Since progressing into management, he has carried out considerable outreach work with other schools. From 2009 to 2013 he supported newly appointed heads of science in departments across the city of Southampton in conjunction with the LA Science Coordinator. During his time as Head of Science in Southampton, he became the lead teacher for OCR for the Southern region, supporting the exam board in delivering the gateway science exam syllabus.
In 2013 Mr Salisbury joined Sir Christopher Hatton Academy as Assistant Principal with responsibility for science. The following year he was appointed as Senior Assistant Principal with responsibility for standards and progress of students across the curriculum and became Vice Principal for Teaching and Learning in 2016. Mr Salisbury is currently Co-Principal.
Mr Salisbury has experienced 6 Ofsted inspections (3 in a leadership capacity) and has recently facilitated the SSAT National Award for Middle Leaders (NAML) training.
Mr Alastair Mitchell – Co-Principal Sir Christopher Hatton Academy/ Closing the Gap / Curriculum Advisor / Maths SLE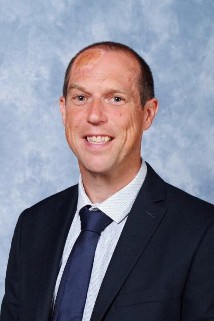 Mr Mitchell is a Secondary school teacher with 20 years' experience, having taught in a variety of settings ranging from schools that are deemed to be in a category by Ofsted through to schools that are graded outstanding by Ofsted.
Mr Mitchell is Co- Principal at Sir Christopher Hatton Academy and has helped the school gain its outstanding grading by delivering outstanding outcomes at KS4 and KS5. He has also helped shape the curriculum offer to ensure that KS4 and KS5 students are placed on the most appropriate courses to suit their ability.  Mr Mitchell is an accredited SLE and is trained to deliver pupil premium reviews.
Bijal Dave – Vice Principal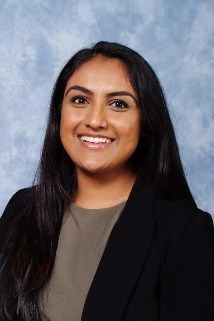 Mrs Davé began teaching in 2012 as a Teach First teacher in a challenging school in Nottingham. She quickly progressed into Leadership following her NQT year, taking on roles including Whole School Numeracy.
In 2014, she returned to Sir Christopher Hatton Academy as Second in Mathematics, and the following year she was appointed Head of Mathematics at SCHA. In 2016, Mrs Davé became an Assistant Principal and in 2018 become a Senior Assistant Principal with oversight for pastoral care, as well as retaining strategic leadership for Mathematics. Most recently, Mrs Davé has been appointed as Vice Principal for Pastoral Standards and Student Support at Sir Christopher Hatton Academy. Through a combination of strategic overview, creative, practical solutions and careful monitoring, Mrs Davé ensures that behaviour and student support remain outstanding. Mrs Davé has experienced 4 Ofsted inspections – 1 in a leadership capacity and continues to be an active Teach First Ambassador working with teachers across the East Midlands to provide extra opportunities for pupils across the region.
Tanzela Williams – Vice Principal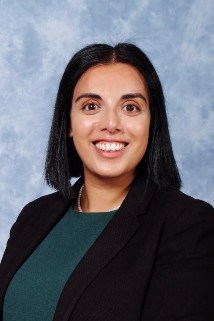 Tanzela Williams began her teaching career in 2012 where she joined Sir Christopher Hatton as a NQT teaching Science. During her NQT year, she took on the role of whole school EAL coordinator. Following this, she has taken on many roles in the school including Head of Biology, Second in Science and Director of Science. 
Mrs Williams joined the Senior Leadership Team in 2016 as an Assistant Principal and a Senior Assistant Principal in 2017 where her role involved raising the achievement of students and inclusion. This involves working closely with the SEND department to ensure that all students receive the support they require to excel. This year, Mrs Williams has taken on the role of Vice Principal in charge of Teaching and Learning to ensure that staff receive the CPD and support they need to teach exceptional lessons for our students.   Mrs Williams has been involved in 2 OFSTED inspections, one as a senior leader. She is also a SSAT Effective Formative Assessment ambassador, working in other schools to support them embed formative assessment to raise standards.
Elaine Snell – Personnel Manager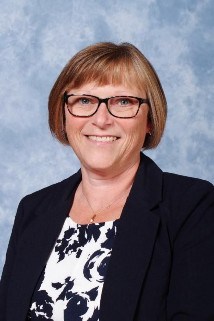 Mrs Snell is an associate member of the Chartered Institute of Personnel & Development and has over 10 years' experience of providing HR support to our schools.  Elaine has previous experience of working in other areas of the school and therefore has a good understanding of processes and the challenges managers and staff may face. Sarah Caffel, Personnel Assistant, has worked for the Trust for 6 years supporting our member schools with successful recruitment campaigns and HR support.
Hatton Academies Trust provide a central HR Service supporting our Managers and Staff with every aspect of HR.  Training, guidance and advice is available on all day-to-day matters (eg attendance management, employee relations, HR Policies & Procedures) to more complex issues (eg disciplinary, grievance, restructures, performance management).    Full recruitment cycles, employment contracts and School Central Records (SCR) are managed and maintained centrally by the HR team; ensuring they are fully compliant with employment law, DfE guidance, GDPR and Ofsted regulations.  
A complete library of HR policies, written in-house and then verified by our legal team, are available to all Trust academies.  All policies are easy to follow and comply with teachers' and support staff terms and conditions of employment, statutory employment rights and employment law. 
Katrina Dillon – Finance Manager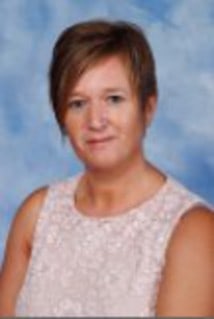 Mrs Dillon has worked for Sir Christopher Hatton Academy / Hatton Academies Trust for 13 years, and has a wealth of knowledge in all aspects of Financial/Management Accounts and payroll. 
Mrs Dillon worked in the NHS for 17 years and was responsible for accounting and payroll throughout her tenure and also trained as a specialised Counter Fraud Officer. With over 30 years of experience of Financial management within the public sector Mrs Dillon is diligent in ensuring continual budget constraints are overcome and ensuring value for money is achieved along with all Audit and Financial regulations being adhered to. 
Mrs Dillon has a vast knowledge of all aspects of Payroll and associated links e.g. Pensions, HMRC etc and is AAT qualified.
Emma-Jane Harris – Marketing Manager / PA to the CEO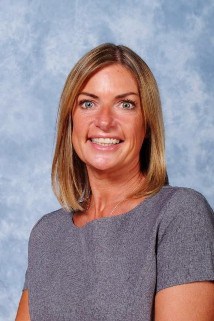 Mrs Harris has over 20 years experience as an Executive Assistant and Marketing Professional, 7 of these have been at Sir Christopher Hatton Academy / Hatton Academies Trust.
Mrs Harris has worked across varied industries including: Rothschild Investment Bank, Microsoft UK, Mckinsey & Co as well as a Personal Assistant to high profile leading figures.  Whilst at Microsoft Mrs Harris studied a Higher National Diploma in Business Management and Marketing (sponsored by Microsoft) and completed her professional marketing CIMA qualifications.
Mrs Harris is the PA to Rob Hardcastle, Assistant to the Board of Directors and leads on the Trust's marketing and communications which includes: event management, creating and publishing promotional materials, copy writing, marketing campaigns, brand management, social media and Trust websites.